In a rapidly growing society, no one depends only on contact but progressively needs more than that.  Amidst the light of new technologies and the interactive world, personal interaction is one of the most successful ways of achieving new clients and securing business agreements. To build a strong connection or relationship with each other, attending events is necessary. Organizing events comes with huge difficulties, but have you ever thought about how to increase event popularity?
Nonetheless, event popularity will depend on how you are promoting it. But there are several other ways by which you can easily get hold of a successful event.
The best ways to increase event popularity:
Opt for the right place to publicize your event:
Sometimes, event popularity depends on the popularity of the place. So, it is important for anyone, especially those who are organizing the event, to take care of the choice of the venue. You have to identify your target market. The analysis of data from participants gathered from previous events is one way to do this. Additionally, you should test the traffic of your event page once you have undertaken a strategy to consider your market.
Get hold of the sponsors and investors to increase event popularity:
Take advantage of your speakers and audiences in case you want to make your event eye-catching. To draw more audiences and increasing the exposure of your products. Use this common objective to inspire participants in this program to support the event as part of your plan.
Try to reach out to the people who can have a smooth interaction in social media. It will encourage the speakers to promote your event on social media and to advertise it before time. All they have to do is click on a button for sharing thanks to prepared text and stunning headshot photos. Because many speakers of large networks are writers, this is a great way to make your voice understood. You can also invite your exhibitors to promote social media events and share the information about your case.
Advertise your events online:
Advertisements play a pivotal role in increasing event popularity. And nowadays, people are more into social networking sites. So, it will not be a difficult task to promote your event through social media and other web pages. In case you want more and more people to get engaged in your event, advertisement is the best way to reach out to the population. People get attracted to advertisements and therefore, take advantage of it. Grab people's attention through your promotion.
Concentrate on your creativity:
Don't you want your event to gain more popularity? Definitely, you will want it. But in that case, you need to be a bit creative and play with the attention of the public. So you can invite participants to submit photos, slideshows, video reviews–which you can quickly share on the platform, social networks, and online communities to maximize the curiosity and involvement of your community.
Hire a well-known face for event popularity:
There are lots of such faces in social media who have succeeded in gaining a huge fan-popularity in a short span of time. In order to make your event popular, you can hire one of them who can be the official face of your event. Sometimes just to get hold of their favorite star, people often get attracted to such events. You can also try out this tactic.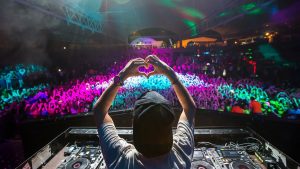 Every mobile, computer, and laptop member of the audience is now a possible advertiser or client for the initiative. Try preparing running questions and input on screens for presentations and audience members to access Twitter and other resources at conferences, so that the conversation can be directed. You can also provide resources, connections, and exposure to feeds of live updates, talks, and clips from events on their own platforms or social channels, to help them facilitate and inspire conversations around presentations as they develop — and to enable you to meet a larger target audience.
Encourage ticket donations:
Ticket sales are clearly important in order to accomplish the event targets, but contributions from proceeds will help to develop ties with other organizations. This will also give the event company another demographic of people who can support and connect the event with others. You will earn interest and discounts through direct sales, but set a few tickets away and wisely sell them for donations.
Bring people into the limelight for event popularity:
Everyone wants to be in the spotlight once in a lifetime. And events are the best places to bring them into the spotlight. An event planner's best friend can be a digital camera that helps you to catch and monitor feedback and responses on location— have one ready all the time. Take the opportunity to question people in order to reflect on services and core events and to share stories and expert advice on primary subjects in a place where they can share experiences or thoughts.
Involve media participation for enhancing event popularity:
Eventually, media coverage will make you bring more viewers, and a few simple steps are taken to ensure that it does. Send a press release with all the details you might find about your event for local media outlets. Creating a media list of journalists will help you in covering the event. It is always better to involve media participation in case you need to promote your event at great heights. Media is the only way to promote your motives rapidly.
conclusion
It requires a lot of money, time, and effort to organize an event Salt, sweat, saliva, and most definitely. It's not over, even then. You must now concentrate on filling up the seats. It is nothing less than a horrible hallucination of a great speaker resonating about a half-empty event area. To organize an event, it takes a lot of effort. And since you've put all of that into action, take care to go the last mile, so make sure that as many people as possible enjoy the case. We've covered several important methods to ensure you fill the seat at any type of event from quality content production to various types of event experiences for the participants.