"Leading event company & corporate event planner in enchanting Munnar, Kerala. Seamlessly curating unforgettable experiences for corporate gatherings. Discover excellence with us!" Welcome to the captivating world of event management, where creativity, precision, and attention to detail blend seamlessly to create unforgettable experiences. Nestled in the picturesque landscapes of Kerala lies a trailblazing event management company that has been redefining the industry – Hire4Event. With a strong presence in the enchanting cities of Munnar, Kerala, Kochi, and Thiruvananthapuram, Hire4Event has been the driving force behind numerous successful events, leaving an indelible mark on the region's social and corporate calendar.
The Essence of Kerala's Allure:
Kerala, often referred to as "God's Own Country," is a mesmerizing tapestry of natural beauty, rich cultural heritage, and warm hospitality. It is a place where vibrant traditions and modern aspirations coexist harmoniously. From the lush green hills of Munnar to the tranquil backwaters of Kochi and the vibrant city life of Thiruvananthapuram, Kerala has an array of event venues that appeal to diverse preferences.
Hire4Event: Pioneers in Event Management:
In such a captivating setting, Hire4Event has emerged as the leading event management company, crafting bespoke events that leave a lasting impact. Their dedication to creativity, professionalism, and delivering unparalleled experiences has earned them a stellar reputation in the industry.
A. Comprehensive Event Services:
Hire4Event offers a comprehensive range of event services, tailor-made to suit the unique requirements of each client. Whether it's a lavish wedding celebration, a corporate conference, a grand product launch, or a social gathering, their expertise spans across all domains.
B. Expert Team of Event Managers:
At the heart of Hire4Event's success is its team of expert event managers who bring passion and experience to the table. Their keen eye for detail, innovative ideas, and seamless execution make every event they handle an extraordinary affair.
C. Focus on Client Satisfaction:
Hire4Event believes that a satisfied client is the key to their success. They prioritize understanding the client's vision, requirements, and budget to ensure the event reflects their aspirations perfectly.
Unforgettable Events Across Kerala:
A. Enchanting Munnar:
Munnar, with its breathtaking landscapes, serves as a magical backdrop for destination weddings and intimate celebrations. Hire4Event knows how to infuse the charm of Munnar into every event, leaving guests awe-inspired.
B. Vibrant Kochi:
Known for its historical significance and bustling urban life, Kochi offers a diverse range of venues. Hire4Event curates events that resonate with the city's vibrant spirit and rich cultural heritage.
C. Royal Thiruvananthapuram:
Thiruvananthapuram, the capital city of Kerala, is the epitome of elegance and royalty. Hire4Event has curated some of the most opulent and refined events in this majestic city.
Embracing the Future:
Hire4Event's commitment to innovation and excellence is evident as they continue to embrace the latest event management trends and technologies. From integrating virtual elements into physical events to sustainable event practices, they are always a step ahead.
Hire4Event's exceptional event management services have undoubtedly positioned them as the industry leaders in Munnar, Kerala, Kochi, and Thiruvananthapuram. Through their unwavering dedication to creating unforgettable experiences and their passion for perfection, they have managed to capture the essence of Kerala's allure in every event they organize. Whether it's a dreamy wedding, a corporate extravaganza, or a joyous social gathering, Hire4Event is the go-to partner for crafting remarkable memories in "God's Own Country."
Hire4Event: Elevating Corporate Events and Conferences in the Enchanting Hills of Munnar, Kerala
In the midst of the breathtaking hills of Munnar, Kerala, lies a prominent player in the event management industry, Hire4Event. With a keen focus on corporate events and conference organization, Hire4Event has earned a reputation for delivering seamless and extraordinary experiences. This blog explores how Hire4Event has emerged as the go-to corporate event planner in Munnar, Kerala, and how they have mastered the art of curating successful conferences amidst the captivating beauty of the region.
Unveiling the Charm of Munnar, Kerala:
Nestled in the Western Ghats, Munnar stands as a jewel in Kerala's crown. With its lush green tea plantations, misty valleys, and pleasant climate, it offers an idyllic setting for corporate events and conferences. The breathtaking vistas and serene ambiance create an environment that fosters creativity, collaboration, and a sense of inspiration – a perfect backdrop for corporate gatherings.
Hire4Event: Pioneers in Corporate Event Planning:
Hire4Event has been at the forefront of the event management industry, catering specifically to corporate clients seeking impeccable planning and execution. Let's delve into the reasons behind their unparalleled success:
A. Expertise and Experience:
With years of experience in organizing corporate events, Hire4Event boasts a team of seasoned professionals who understand the nuances of planning and executing successful gatherings. Their deep understanding of corporate requirements enables them to design events that align with the clients' objectives.
B. Customized Solutions:
Every corporate event is unique, with distinct goals and desired outcomes. Hire4Event ensures that their solutions are tailor-made to suit the specific needs of each client, offering personalized services that leave a lasting impact.
C. Budget Management:
Effective budget management is crucial in corporate event planning. Hire4Event prides itself on its ability to deliver exceptional experiences without compromising on quality, all while adhering to the clients' budgetary constraints.
Corporate Events to Remember:
A. Product Launches:
Hire4Event has successfully orchestrated numerous product launches, leveraging the allure of Munnar to add an element of exclusivity and intrigue. From conceptualizing thematic launches to managing media interactions, they create an unforgettable experience for both clients and attendees.
B. Team-Building Retreats:
The serene environs of Munnar provide an ideal backdrop for team-building retreats and offsite events. Hire4Event organizes activities and programs that foster teamwork, enhance collaboration, and promote camaraderie among team members.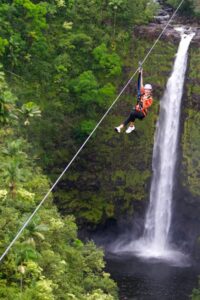 C. Seminars and Workshops:
For corporate clients seeking to host informative seminars or engaging workshops, Hire4Event offers comprehensive event planning services. From venue selection to logistics management, they ensure a seamless execution of knowledge-sharing events.
Mastering the Art of Conference Organization:
A. Choosing the Perfect Venue:
Selecting the right venue is paramount for the success of any conference. Hire4Event's in-depth knowledge of Munnar's event venues enables them to handpick locations that not only accommodate the attendees but also infuse a sense of wonder and motivation.
B. Technology Integration:
Modern conferences demand cutting-edge technology to facilitate seamless communication and engagement. Hire4Event stays abreast of the latest event tech trends and integrates them effectively, enhancing the overall conference experience.
C. Hospitality and Logistics:
Guest satisfaction is a top priority for Hire4Event. They handle all aspects of hospitality and logistics, from accommodation arrangements to transportation, ensuring attendees have a comfortable and hassle-free experience.
Embracing Sustainability:
Hire4Event recognizes the importance of sustainable event practices. They incorporate eco-friendly measures in their event planning to minimize the environmental impact, creating events that resonate with socially conscious clients. As the preferred corporate event planner and conference organizer in Munnar, Kerala, Hire4Event has established itself as a driving force in the event management industry. Their expertise, dedication, and commitment to excellence have allowed them to curate corporate events and conferences that leave a lasting impression on attendees. By leveraging the captivating beauty of Munnar and embracing innovative event management techniques, Hire4Event continues to set new benchmarks in the realm of corporate gatherings. Whether it's a product launch, team-building retreat, or an international conference, Hire4Event stands ready to turn visions into unforgettable realities amidst the enchanting hills of Munnar, Kerala.