Book top dance troupes of India for wedding and corporate event
1. MJ 5 Dance troupe
It is one of the popular and loved dancers among people all around the world and has got a renowned identity internationally. This group consists of five members and is a huge fan of Michael Jackson, hence named their Dance troupe MJ5. Just like Michael this group has a unique style of moonwalking and is called Moonwalk magicians. This group got famous after winning a dance competition named "India's Dancing Superstar." Kartik is the founder of MJ5 and through those skills; they have earned their way into people's hearts by moonwalking steps. When this group formed, it had originally five members where Kartik, Sharey Khanna, and the rest three were students. It is popular amongst youth and has inspired many dancers.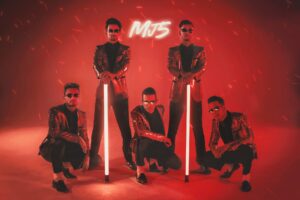 2. Skeleton Dance Crew
This group has introduced the concept of Tron Dance in India; it is the first group to do that. This group has many young members who bring energy and perform a skill set. Harpreet Singh is the key member and founder of the group. This group also performs according to their client's requirement and brings unique and showcase different dance moves which are customized as per client's needs. From visual Trons to robots they have many dance forms and are famous from local to India to Internationally.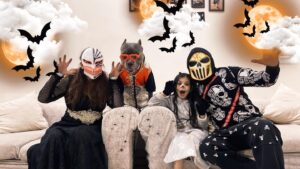 3. V Company
It is the first group consisting of group members of about 50. The name of the group has been named after Vernon Monterio, the famous choreographer and who is also the founder of the group. The members are some of the friends of the founder and some are students of him. With their non-compatible dancing moves and skills, they have won many dancing competitions. Their inspiring journey was shown in the movie ABCD 2. Their life changed after the movie and they became artists after it.
4. Zenith Dance Troupe
This group has completed 15 years of journey. It strongly promotes youth to chase their passion and make it a career. It has performed more than 10,000 live shows. With Designer costumes and Audio-video setup of 3D Animation and with help of standard technical gadgets it is famous in the international market as well. The key founders of this group are Ritu Kapoor and Sooraj Katoch. They are all set to rock with their international "Musical Ballet" dance style.
5. Desi Hoopers Dance Troupe
It was formed in the year 2015, by the famous dancer and actor Shantanu Maheshwari. It is Hip Hop style dance and originally it had seven members in its team. In its first year itself, this group won the international "World of Dance Championship" that helped id Los Angeles. This group was specially invited to perform their skills at the famous television show, America's Got Talent. They made a good impression internationally and were asked to perform in Chinese show and their promotion videos were telecast on NBC. Bollywood and popping dance style are also their specialty and from 2015 to still they are performing their skills.
6. Blitzkrieg Dance Crew
The group was formed in 2007 and has a specialty in Hip Hop. It is one of the best world's top dance performers. This group has its origin in Karnataka and got famous after winning the competition of the regional level hip hop dance in Karnataka. The President of this crew is Keshav Goyal. They promote the strategy of Dance and never give up and always stand through struggles. With hard work and skills, they have achieved and are now famous and right now are having many achievements on their name.
7. Kings United
Based out in Mumbai, this group is also famous for Hip Hop dance. The main director and choreographer of this group are Suresh Mukund. In 2009this group won the famous dancing competition of Boogie Woogie and got international fame after winning World of Dance in 2009 in California. This group created a dance academy of its own in the year 2016. This group has participated in many competitions and has won many. Their funding and journey were shown in the movie ABCD 2 and their academy was even inaugurated by Remo D'Souza and Varun Dhavan. From this, only Vernon parted away and started his own V Company.
8. Hipnotics Dance Group
This group consists of 8 younger dancers who are skilled in hip hop dance. Hypnotics is one of the leading dance groups. The leader of this group is Harish Patil. On the National level, they had won the competition in 2013 the Indian Hip hop championship and won a gold medal in it. After that in 2016, they had won the silver medal in the Indian Hip Hop championship. This group consists of 8 Youngers who are energetic and full of talent and have participated at the international level based on the hip hop championship.
9. Gang 13 Dance Troupe
On desi Hip Hop style, this group dances and is originally based out in Mumbai. This group started from a small stage but for their innovative and entertaining hip hop style. But for their skills, they had won India's biggest dance festival "Breezer Vivid Shuffle". This group was formed in 2015 and its main motto was to promote desi hip hop. The unique dance skills and street dance form has encouraged many small stage performers to follow their street dance.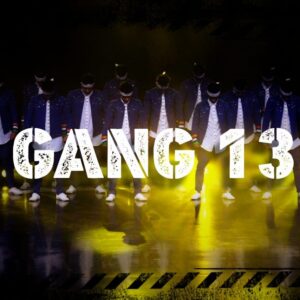 10. I AM Hip Hop Crew
This group won the Indian Hip Hop Championship and won a gold medal in 2014. It is also one of the leaders of Hip Hop dance form. The group members have great energy and best coordination and it not only promotes Hip Hop but also promotes locking, urban, popping, Bollywood, and house-the varieties of other dance forms. After winning a gold medal in 2014 this group has got the attention of all audiences and has created a huge fan base.
All dancing groups are unique and creative and skillful in the dance they are performing but these 10 groups are something that is famous and stands out from the rest and is famous and popular nationally and internationally.