Elevate Your Events: Choosing the Perfect Conference Events Organizer in Gurgaon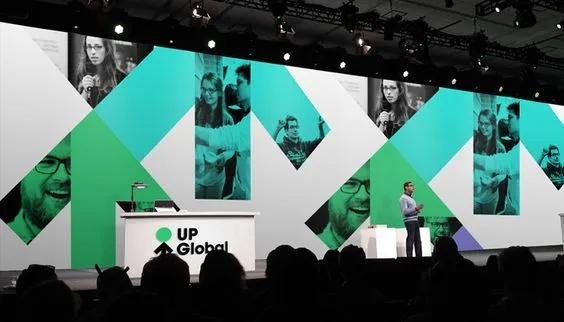 Gurgaon, the bustling corporate hub of India, has become a hotspot for conferences, seminars, and business events. In this dynamic environment, the role of a conference events organizer cannot be overstated. They are the unsung heroes behind the scenes, ensuring every event goes off without a hitch. Whether you're a seasoned event planner or someone new to the game, this blog will guide you through the process of choosing the perfect conference events organizer in Gurgaon.
The Importance of a Conference Events Organizer in Gurgaon -
A well-organized conference can be a game-changer for your business or organization. It can boost your reputation, foster networking opportunities, and provide a platform to share knowledge and innovations. However, orchestrating a successful event requires meticulous planning, attention to detail, and a deep understanding of the local landscape. This is where a professional conference events organizer steps in.
Why Choose Gurgaon?
Gurgaon's strategic location near the national capital, Delhi, and its status as a corporate hub make it an ideal destination for hosting conferences and events. The city boasts state-of-the-art venues, a wide range of accommodation options, and a thriving business community. Choosing an event organizer based in Gurgaon ensures they have a deep understanding of the local resources and can tap into their extensive network to create a memorable event.
Key Considerations When Choosing a Conference Events Organizer
Experience: Look for an organizer with a proven track record in handling conferences similar to yours. Their experience can make a significant difference in navigating the complexities of event planning.

Local Knowledge: A Gurgaon-based organizer should have a thorough understanding of the city's infrastructure, venues, and local regulations. This knowledge can help streamline the planning process.

Reputation: Check for reviews and testimonials from past clients. A reputable organizer should have a portfolio of successful events and satisfied customers.

Customization: Every conference is unique, and your organizer should be willing to tailor their services to your specific needs, whether it's a small seminar or a large international conference.

Budget Management: Ensure the organizer can work within your budget constraints while delivering a high-quality event. Transparency in financial matters is essential.

Vendor Network: A well-connected organizer can secure the best deals on venues, catering, audio-visual equipment, and more. This can help you get more value for your money.

Technology Savvy: In an increasingly digital world, a conference events organizer should be well-versed in leveraging technology for registration, promotion, and event management.

Communication Skills: Effective communication is crucial in event planning. Ensure the organizer is responsive and can keep you updated throughout the planning process.

Problem-Solving Abilities: Events rarely go entirely as planned. Your organizer should be adept at handling unexpected challenges and finding solutions on the spot.

Creativity: A touch of creativity can set your conference apart. Ask for examples of unique ideas or themes the organizer has implemented in the past.
Choosing the right conference events organizer in Gurgaon is a critical step in ensuring the success of your event. With their local knowledge, expertise, and dedication, they can transform your vision into a reality. Remember to do your research, ask for recommendations, and interview potential organizers to find the perfect fit for your conference needs. With the right partner by your side, your conference in Gurgaon is sure to be a resounding success.
Corporate Event Management Companies in Gurgaon-
Gurgaon, also known as Gurugram, is a thriving corporate and business hub in India. If you're looking for corporate event management companies in Gurgaon to help plan and execute your business events, conferences, seminars, product launches, or team-building activities, you're in the right place. Here's a list of some prominent corporate event management companies in Gurgaon, as of my last knowledge update in September 2021:
WOW Events: WOW Events is a well-established event management company in Gurgaon that specializes in corporate events. They have a reputation for delivering creative and innovative event solutions tailored to their clients' needs.

Vibgyor Brand Services: Vibgyor is a leading experiential marketing and corporate event management agency. They offer end-to-end event solutions, including concept development, execution, and post-event evaluation.

Touchwood Group: Touchwood Group has a strong presence in Gurgaon and is known for its expertise in organizing corporate events, exhibitions, and brand activations.

Mango Fruits: Mango Fruits is a boutique event management company that focuses on creating unique and engaging corporate events. They provide services ranging from event planning to execution.

Global Nexus: Global Nexus specializes in organizing conferences, exhibitions, product launches, and corporate training programs. They have a team of experienced professionals to manage all aspects of your event.

Envisage: Envisage is a full-service event management company with a diverse portfolio of corporate events. They offer services like event planning, production, and creative design.

Xplosive Events: Xplosive Events is known for its expertise in corporate team-building activities, training workshops, and incentive trips. They aim to create memorable experiences for employees and clients.

Ice Global: ICE Global is a global event management company with a presence in Gurgaon. They specialize in corporate events, exhibitions, and experiential marketing.

The Event Group: The Event Group focuses on creating impactful corporate events, product launches, and conferences. They have experience working with a wide range of industries.

Kritika Events: Kritika Events is a Gurgaon-based event management company that offers services for corporate events, conferences, and exhibitions.
Please note that the event management industry is dynamic, and companies may change or expand their services over time. Before selecting an event management company, it's essential to contact them directly, discuss your specific requirements, and ask for references or case studies to ensure they align with your vision and goals for your corporate event. Additionally, check for any updated information or new companies that may have emerged since my last knowledge update in September 2021.
Gurgaon offers a wide range of venues suitable for corporate events, including conferences, seminars, workshops, product launches, and team-building activities. When choosing a venue, consider factors like capacity, location, amenities, and your specific event requirements. Here are some of the best venues in Gurgaon for corporate events, based on my knowledge as of September 2021:
The Leela Ambience Gurugram Hotel & Residences:

Located in the heart of Gurgaon, this luxury hotel offers spacious event spaces and excellent services for conferences and meetings.

Hyatt Regency Gurgaon:

This upscale hotel has extensive event facilities, including a large ballroom and multiple meeting rooms, making it ideal for corporate gatherings.

The Oberoi, Gurgaon:

Known for its contemporary design and impeccable service, The Oberoi has elegant meeting and conference rooms for corporate events.

The Westin Sohna Resort & Spa:

Situated in a serene location outside Gurgaon, this resort offers a peaceful atmosphere and excellent facilities for corporate retreats and conferences.

The Gateway Resort Damdama Lake Gurgaon:

This picturesque resort near Damdama Lake provides a scenic backdrop for corporate events, team-building activities, and offsite meetings.

DLF Cyber Hub:

Cyber Hub offers a variety of restaurants and event spaces, making it suitable for smaller corporate gatherings, team dinners, and informal meetings.

The Palms Town & Country Club:

This club has multiple event spaces and can accommodate various corporate events, from conferences to seminars and workshops.

The Bristol Hotel:

Located near the airport, The Bristol Hotel offers versatile meeting and conference rooms with modern amenities.

Ambience Mall Gurgaon:

Some of the restaurants and entertainment venues within Ambience Mall have private event spaces that can be used for corporate functions.

Golden Tulip Suites:

Golden Tulip Suites offers well-equipped conference rooms and a convenient location for corporate meetings and events.

The Pllazio Hotel:

This boutique hotel in Gurgaon has well-appointed meeting rooms and event spaces for conferences and corporate functions.

Lemon Tree Premier, Leisure Valley:

Located in the Leisure Valley area, this hotel offers contemporary event spaces suitable for business meetings and conferences.
Before finalizing a venue, visit the location, discuss your specific needs with the venue's event team, and consider factors such as accessibility, parking, AV equipment, and catering options. Also, be sure to check if there have been any changes or updates in the availability and services of these venues since my last knowledge update in September 2021.