Artist for wedding in Noida, Gurgaon, Faridabad is available to book with us on a single click . We avail services like Dance troupe booking, singers booking, celebrity bookings, comedian and emcees etc. Everyone dreams of having a cool, amazing wedding with a musical sangeet night, a joyful Haldi and Mehendi ceremony, a grand baraat, and other exciting events. All of these occasions need certain components that give them life like artists, musicians, and entertainers using instruments. We refer to this as artist management—choosing them to perform for a certain wedding event in places like Noida, Gurgaon and Faridabad. They make certain that performers and their acts are appropriate for the wedding's theme and the ritual and ceremony being observed. They are expected to have a sizable database of numerous people and performers, each with information about their fees, availability, service hours, and skill requirements. The bride and groom, along with the wedding planner, then handle the planning.
It is essential to envision the overall celebration's flow and specifics before making any decisions to pick the ideal performers for each occasion. When choosing the right performers for different shows, the following factors are taken into account:
1. The subject matter of the Artist for wedding :
It is essential for a seamless experience that your artists and their performance approach be in line with the topic of the event. It wouldn't be proper to have a Bollywood star sing at a Sufi night gathering in the middle of nowhere. Similar to how it wouldn't be appropriate at all for there to be a Dhol and drum performer at a DJ night. The mood of the event should be imagined before choosing the artists and skills in Noida.
2.Audience:
The kind of audience an artist will be entertaining is one of the most important things to take into account while picking them. You must ensure that the entertainment you offer will be enjoyed by your guests of Faridabad. Take into account their age, cultural background, and any potential interests. In our culture and during our weddings, guests are considered to be God, thus it is essential to match the atmosphere and mood of the event to ensure that everyone has a wonderful time and the entire event is a huge success.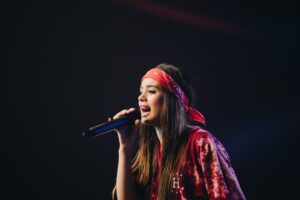 3.Intention –
Before the event, decide on the mood and environment you want to create. Regardless of whether you want visitors to get up and dance, unwind, and have fun, or just have background music to set the scene.
4.Budget –
Although creating a budget for marriage is always an extremely personal endeavor that changes extensively based on the couple's requirements and, of obviously, the Gurgaon, Noida and Faridabad audience they are entertaining, it is crucial to set up at least twenty percent of the total allotment for entertainment-related expenses. Because your guests are going to be surprised even delighted, no matter how amazing your design concepts, cuisine, and costumes are. The majority of wedding receptions, however, run for at least two and a half hours, so in want to render the occasion truly unforgettable for your guests, you must entertain and include them throughout the whole affair.
These are a few of the details that must be handled by the couple as well as the artist management on behalf of the wedding business. However, the artist manager and his department in a wedding company have certain unique duties that are particular to them. One of these is keeping up with the talent database. The customer of Noida, Gurgaon and Faridabad will select any performances or displays that fit the event's theme.  And the artist's management is responsible for securing the abilities that match to them. Understanding their needs, as well as the practicalities of to and for them, includes technological and instrumental help.
The ability to design a timetable while working with an entertainment company is an extra benefit
There are several activities involved in planning a wedding. When you begin to think about the wedding's entertainment, you are starting a process that might be quite straightforward or very challenging. An artist manager is in charge of overseeing an artist's schedule, public appearances, activities, and well-being. reasons to employ an artist manager for your wedding to assist you to maximize the most precious moments of life.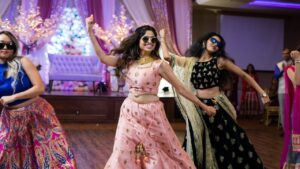 Events and Performances that Are Easygoing
When you want to successfully manage a flawless marriage ceremony, you'll require competent suppliers that can deliver top-notch service. Professional entertainers with expertise and qualifications are required as one of these suppliers. Working with a seasoned entertainment business manager who specializes in managing top musicians is the best approach to achieving this. A competent artist management company will first have the knowledge and experience to recognize how important it is to speak with you to choose the artists who best suit the theme of your wedding.
Make contact with A-list performers
In addition to organizing the logistics, an entertainment company often has access to top-tier performers. Working with knowledgeable, seasoned, and experienced artist managers will be advantageous to you. The benefits of hiring excellent talent are something you can attest to personally. Numerous Entertainment Exchange performers are multi-talented and have years of training behind them. Hiring people who perform and entertain as a job is considerably different from hiring those who merely appreciate music and entertainment. A professional artist management team would employ full-time professionals and train novice performers to assist them to reach a level of excellence to ensure that every visitor gets the finest experience possible.
Your Contentment Is Our Top Priority
Even if everything went as planned, your efforts would be in vain if you and your guests weren't happy. A renowned artist and event management organization ensure that your event is a success and that your objectives are met. You merely need to let the event coordinators know the standards by which you'll judge the event's success.
The planning of a wedding in Noida, Gurgaon and Faridabad involves so many emotional details that anybody may easily feel overwhelmed. Your primary responsibility on your wedding day should be to savor every unique moment and be with those you love, yet you might have to get very involved in the planning. The proper management group will make sure that everything goes without a hitch, enabling you to relax. Because the suppliers and management are skilled at preventing damage, you won't have to fret and panic if anything happens awry.