Conference and entertainment event oraganiser in Delhi, Noida, Gurgaon with a experience team we have good track record in organising conferences, concerts, stage show, etc. Have you ever been in such a Grand meeting for discussion on an important issue but you end up getting bored there OR You have been looking down at your phone and kept scrolling or have you ever given those looks to your colleague in the mid of your corporate meetings?
Okay, we got you covered. At company functions, the Interaction among people who come from different backgrounds isn't always smooth. The best method to make smooth processing of your event is to include entertainment. A Comfortable approach to entertainment can sometimes help in the improvement of personal interaction. In Row of the same, let's first understand, why entertainment is important after conferences or meetings –
Benifits of adding some Entertainment after  conference-
Entertainment brings more guests –
let's take the example of your company. ABC ltd. is arranging a Press Conference on "Rapid change in climate" and you are inviting delegates from all around the world and most of them have an interest in science-fiction then you can arrange the comedian or a movie night after the conference to lighten up the mood. It makes the audience more excited to join the event and they will enjoy the event from their hearts.
Entertainment gives a way to show the company culture-
If you are a new brand in a market then it's important to create brand awareness for better market placing. Entertainment is the best way for showing the company culture. it helps in creating a unique impact for a lifetime experience. Entertainment is the finest way to showcase the values of the Organisation. Directors can explain the mission and vision of the company that will help in stabilizing your brand in Marketplace.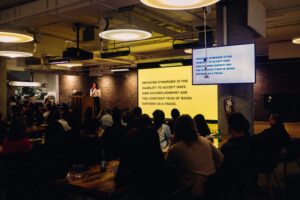 Entertainment helps in finding a target audience-
Entertainment is the kind of magnet that Can attract the right audience at the right time. It helps in saving costs by allocating an adequate budget for regulating the event including Client handling, advertising, and PR. It also helps in finding the right people for doing the right job that safe the hiring cost as well as regulates the event as well as the organization.
Informal Communication can make Events interesting & Interactive –
Formal events have their different way of dealing & Interacting with the guests but Informal Communication makes the conversation more effective & Personal. This can help in locking a good business deal that can wing to your Event/Organisation. Plus this way of casual Conversation provides an individual to build more connections in Industry and I'm sure that networking does help in all kinds of Growth.
Bonus Point: Direct Marketing with Enjoyment.
Alright, let me brief it, Let's take a situation where a guest loved your Corporate Event (That includes Entertainment activities) and they discussed it with their friends/colleagues/Relatives/Family then you might be getting the next visit from them. Even if they will not visit then too You are getting Mouth-to-word Publicity. You are paying for Entertainment but resulting in Publicity, Better Network, and most importantly happy guests.
Some Ideas for Entertaining your guest at Corporate Event –
Invite a Stand-up Comedian – Laughter is the best medicine for all diseases. In mid of all heated stress & Anxiety, a few moments of laughter will help in busting all the mental pressure on the guests.
Live Dance/ singing show-
It is the most entertaining activity of all time. From school, college, and personal events to any kind of event, singing, and dancing are the best mood setter activities and everyone enjoys them equally. So You can hire a Live Band & DJ and arrange an energetic Musical/Dance night. This all will be Fun, I bet.
Give a Pleasure walk of Zoo & forest – oh, who doesn't like walking in the lap of Mother Nature. A natural environment is the best way to make yourself calm & when your mind is calm then it attracts positive and Creative thoughts.
Quick rapid-fire OR quiz Activity –
This activity is mad fun, we have already seen this kind of quick activity in big tv entertainment tv shows but a quick rapid-fire or live quiz may be a lot of fun. Conference and entertainment can become more cheerful.
Add some easy questions, such as whether your guest like birds or animals, or whether they prefer a cold drink over Juice. I mean why does one have to be serious.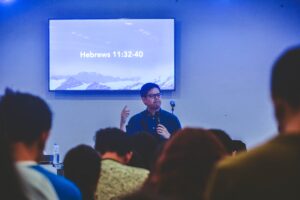 To Summarize, Choosing the correct venue, providing food and beverages for everyone, and planning the Schedule of all the conferences and activities are all tough tasks when it comes to organizing a business event. However, entertainment, or the time when all of the attendees enjoy themselves and have a good time, is an important part of a corporate event. You may believe that providing entertainment for an event is unimportant, but trust me when I say that skipping this important component of your event is a huge mistake. We are best company to handel your Conference and entertainment anywhere in India.
To recap, Entertainment is a must-have for your corporate event. Because your guests need a break, the chance to socialize, and the opportunity to have fun. You can provide them whatever they want but don't forget to make a positive image of your brand/event or campaign. What is the best way to rock the event? Consider your audience while hiring entertainment.
So, if you are in doubt about managing an event then give a look at http://www.hire4event.com/. This Extraordinary Team will be helping every part of your event from tip to toe. An event manager can make or break the events that's why it's extremely important to Find the Right one for yourself.