IPL has always been the center of attraction for any cricket fans. Millions of people all around the globe eagerly wait for the new IPL season to arrive. It has indeed given a new face to the cricket. IPL has been serving financially as a stimulus for players and for the growth of their cricketing career. This cricket bonanza takes place every year and is now heading into its 13th season. According to BCCI, IPL had crossed the 100 million views in 2016. Now, what can we expect more from the people who are literally insane over cricket? From 29 March 2020 to 24 May 2020, VIVO IPL 2020 has been scheduled. The opening game will be played in Mumbai Stadium, Maharashtra (Wankhede Stadium Mumbai), between Mumbai Indians (MI) Vs. Chennai Super Kings (CSK). The final match is set for 24 May 2020.
What has IPL really brought to us?
Since IPL's inception, it has gained modest attention. The Indian Premier League played a major role in improving the game and is currently one of the world's largest T20 leagues. Many great names in the international cricket await this carnival of crickets, where they can show their potential to the fans. Not only for India but for several other countries, IPL has generated unexpected talent. Basically, it all relies on franchisees that spend their money expensively on players; they want in their team. Although there is no particular structure of opting players, the franchisees always manage to come up with something surprising every year. At times, you can take a dig on the franchise for selecting such players who are not appropriate according to you, but later, some of them succeed in proving you wrong.
The 13th Indian Premier (IPL 2020) season was auctioned at the Kolkata on Thursday (19 December 2019). The auction literally came out to be astonishing as the most expensive player in IPL history with 15.50 crores is Pat Cummins. That was indeed an expensive call for the Kolkata Knight Riders. In fact, Pat Cummins passed the figures of the England all-rounder Ben Stokes, who was sold to the Rs 14.5 at the 2017 IPL auction.
So, here is a list of some of the unexpected selections of IPL 2020:
1.   Piyush Chawla
In spite of contributing to the Indian Team and make the team win in crucial games, the 30-year-old Indian spinner is currently struggling to grab the limelight. Somehow, he is out of the news and still finding it hard to continue with his state team. Chawla has led Team India to win important matches on numerous occasions, but he is aging at the moment and coping with its poor form.
Piyush Chawla has a rich experience of playing 237 T20s for 251 wickets. Nevertheless, during his cricket career, his volatility and physical fitness have always been the biggest hurdle. In IPL, he has played since 2014 for Kolkata Knight Riders but got released from the team this year. There were speculations that in the IPL 2020 auction, he might not get a bidder, but that was not the case. Upon charging a colossal price of Rs. 6.75 crores, the three times IPL champion Chennai Super Kings purchased him. Yet their competing teams, such as Kings XI Punjab and Delhi Capitals, encountered tough rivalry. But finally, CSK won the bidding war and successfully cleared the team for the upcoming season for the 30-year-old spinner.
2.   Varun Chakravarthy
With a base price of Rs 30 lakhs, Varun managed to attract the bidders and bought by Kolkata Knight Riders for Rs. 4 crores. This Tamil Nadu all-rounder was the second most expensive Indian player on the day of the auction. Chakravarthy took only one wicket and allowed 35 runs for his previous IPL journey last year for Kings XI Punjab. Since then, he had not achieved any big milestone. Chakravarthy did not even feature in the domestic cricket level. So what really caused the management of Kolkata to shell him with such a big amount? It is indeed another shocking selection by KKR and its only a matter of time to see if it really goes well.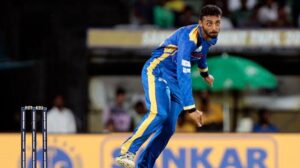 3.   Nathan Coulter Nile
Coulter Nile has been one of the biggest shocks in the 2020 IPL sale. He is bought after the huge sum of 8 Crores by the Mumbai Indians. It has been an excellent choice by the defending champion MI as it has a long list of talented fast bowlers-Jasprit Bumrah, Lasith Malinga, Trent Boult, Hardik Pandya and Kieron Pollard.
In the last 10 months, the Australian Pacer did not play a single T20 match. However, Mumbai Indians took an expensive and risky step in their arsenal for the coming season by including Coulter Nile. Coulter Nile's 108 T20 games and 130 wickets have been taken to this stage. In the last couple of seasons, Nathan Coulter-Nile became vulnerable to wounds and missed the game. But when he was released by RCB, it didn't surprise us. Nevertheless, it was doubtful whether he would draw a great deal this year despite his recent injuries and the mix between the clubs.
However, he grabbed the attention of the two teams–MI and CSK in the IPL 2020 auction and fought an intense bidding war. After CSK had dropped him, the Mumbai Indians did not wait to have him in the team. Unless his injury list stretches beyond his profession, Coulter Nile is one of the most reliable fast bowlers who bowl with great precision at a good pace. Now it is only a matter of time to see if this decision of Mumbai Indians actually turns out to be a masterstroke.
4.   Josh Hazelwood
The IPL-2020 auction was a shock grab, which was won by Chennai Super Kings at the base price of Rs. 2 Crore, for the Australian bowler Josh Hazelwood. He is well regarded for being one of the world's best test bowlers on International Cricket. However, he has been quite ineffective in the shorter format. Hazelwood has a lot to fight with his line length which makes it easy for the batsmen to score against him. The young Australian pacer played his last T20 match in 2016, and he has appeared in the shorter format for three years now. Nonetheless, Chennai Super Kings had a surprising decision to buy good and exciting talent from the local circuit. Moreover, CSK has shown interest in the Aussie Pacer as the only franchise.
So, here is the list of the most shocking selection in the IPL 2020. Now it's just time to see which team will bring the trophy.