Here in India, people worship cricket like an entirely different religion. We are completely crazy for this cultural phenomenon that spreads across all entertainment platforms on televisions, radios, and crickets grounds. The advent of IPL has further stirred up the craze.  The Indian Premier League made its debut in 2008. While it has received its fair share of controversies, it is amongst the most-watched sports event in the world. According to the BCCI, IPL got the highest views of 100 million in 2016.
It is often said that India has two most influential industries, one is Bollywood, and the other one is Cricket. Both of these entertainment networks draw a lot of support from people. The optimistic corner of the IPL combined these two aspects to conduct business out of this "Cricketainment." Therefore, becoming the primary reason for IPL's success. Just like an actor getting paid highly for a movie, the crickets also go through an auction to be bought into a team. With this being said, let's take a look at the highest-paid players of IPL 2020.
The list of the highest-paid players of IPL 2020
On Thursday (19th December 2019), the auction of the 13th season of the Indian Premier League (IPL 2020) took place at Kolkata. The auction turned out to be stunning as Pat Cummins became the most expensive player in the history of IPL with Rs. 15.50 crores benchmark. This is indeed a very expensive decision of the Kolkata Knight Riders. And as a matter of fact, his figures have actually passed the all-rounder of England, Ben Stokes, who was sold for Rs 14.5 crores at the IPL 2017 auction.
Pat Cummins (for Rs 15.50 crores)
Ultimately Cummins came back to the KKR. The Australian, being a fast bowler, is similarly dominant with the bat in his hands. His strike rate in the IPL is 140.00. In 2017, he took 15 wickets for the Daredevils, and it was the last season that Cummins played in the league. Nonetheless, illness prevented him from playing in the 2018 season on behalf of Mumbai Indians. While Yuvraj Singh still holds the record of being the highest-paid player in IPL, Pat Cummins has succeeded in becoming the most expensive international player. RCB had bought Yuvraj Singh for Rs 16 crore in 2015.
However, Brendon McCullum, coach of KKR and former New Zealand skipper, was pleased to have the best player of the season.
Glenn Maxwell ( for Rs. 10.75 crores)
The second in the list of the highest-paid players of the IPL 2020 is Glenn Maxwell. After playing for Kings XI Punjab from 2014 to 2010, Glenn Maxwell, who recently reported on international crickets due to a mental health issue, came back to the team. The 2013 sales were one of Maxwell's largest acquisitions. He began with a $200,000 base price and was eventually bought for a whopping $1 million by the Mumbai Indians. Maxwell was inconsistent with the bat in spite of the strike rate of 161.3 in the IPL. But he is a strong candidate because of being notorious for covering large score differences proficiently.
Chris Morris ( for Rs. 10 crores)
The Royal Challengers Bangalore grabbed Chris Morris, an all-rounder of South Africa, at Thursday's auction for an incredible price of 10 crores INR. A battle of bids had rapidly escalated between the Rajasthan Royals, the Kings XI Punjab, the Mumbai Indians, and the Royal Challengers Bangalore before the RCB got Chis Morris in their team.
Chris Morris might have been making headlines by pocketing a huge sum of Rs. 10 crores, but the news was not pleasant for many of us. Simon Doull, a former New Zealand cricketer, tweeted, saying that RCB used 'stupid cash' to take Morris.
The Royal Challengers Bangalore beat the Kings XI Punjab and the Mumbai Indians to obtain Morris.  Morris was in the Mzansi Super League (MSL) prior to the auction. He only got 10 wickets in an economy of 8.20 from 11 games and scored 122 runs at a strike rate of 176. It certainly seems like a hard bargain for the team.
Sheldon Cottrell ( for Rs 8.5 crores)
Sheldon Cottrell is the third man in the list of the highest-paid players of IPL 2020. Even before the auction began, Sheldon Cottrell was one of the leading names. The West Indian pacer was supposed to wage a war of competition, and he did so until Delhi Capitals made it a three-way race with Rajasthan Royal and King Punjab. However, KXIP made it. Cottrell was the highest wicket player in the World Cup in England, with 12 wickets at the economical rate of 5.85, in nine games.
Delhi Capitals and KXIP took part in this sale in a variety of bidding wars. Each had a couple of quick bowlers of other nations, but KXIP needed them more after they release Andrew Tye and Sam Curran. They pursued a few and tried to pouch Cottrell's Sheldon.
In the past year or so, inventories of the left-arm West Indian Pacer rose. He is the fast bowler in shorter forms for West Indian and maintains a strong form. In fact, Cottrell is only the second left-arm pacer in the KXIP band. However, isn't INR 8.5 crore too much? Since the team already has a great combination of Chris Gayle, Maxwell, Nicholas Pooran, and Chris Jordan.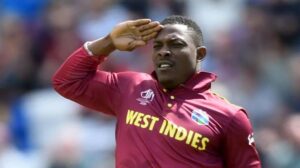 Nathan Coulter-Nile ( for Rs. 8 crores)
Mumbai Indians spent a great deal of money on defending champions to get Nathan Coulter-Nile back into their fold after six years. Four-time winner, Mumbai Indians paid Rs 8 crore on Coulter Nile, who posted a whirlwind of 92 from 60 balls in West Indies in the 2019 ICC World Cup.
Nathan Coulter-Nile has been susceptible to wounds over the last couple of seasons and he missed many games. However, it didn't surprise us when he was released by RCB.  Nonetheless, in spite of his recent injuries and the mix between clubs, it was unclear if he would draw a great deal in this season.
In the IPL 2020 auction, though, he finally drew the attention of the two teams–MI and CSK. The two engaged in an intense bidding war. After CSK dropped him, Mumbai Indians left no stones unturned to get him in the team. However, Coulter-Nile joined a tough team of Jasprit Bumrah, Lasith Malinga, Trent Boult, and Mitchel McClenaghan. It was interesting that MI pursued him as they already have three consistent pacers in their ranks.