Food Chains for event food stalls-
While planning event every event planner get confused about food stall and vendors. Food is the most important thing in every event which can make event ticket buyers happy. If anyone gets good food his satisfaction level always will be high. If an event attendee will not get food of his choice he will never be happy in the event. Here we have listed Top 100 World Class Beverage &  Food Chains for event  to whom you may approach to participate as a sponsor or as a food vendor in any event.
Other options are Food trucks which can easily found and easy to connect them directly. The best part is they don't require any production or decoration because they always come with their food van. Most food van only requires electricity. Some street food joints are very famous in each city you may invite them and people will love it. Because they know what to eat from his food counter. One more benefit is he will sale his food at very competitive rates because of his local presence in the city.
List of Top 100 World Class Food Chains for event food stalls –
1.Kathi Junction
2.Dominos
3.Pizza Hut
4.Macdonald
5.KFC
6. Rolls King
7. Dunkin Donuts
8. Food Street
9. Dilli-6
10. Burger King
11. Barista
12. Coffee Cafe Day
13. Subway
14. keventers
15. Param
16. Ananda dairy
17. Nestle
18. PepsiCo
19. The Coca-Cola Company
20. Cargill
21. Mondelez International
22. Danone
23. Heineken
24. Smithfield
25. Suntory
26. Kellogg
27. Carlsberg
28. Britania
29. Parle
30. Redbull
31. McCain Foods Limited
32. Bacardi
33. Nissin Foods Ltd
34. Zauk Biryani
35. Kissan
36. Cadebury
37. Kohinoor Foods Ltd
38. Amul
39. KRBL Ltd
40. Mother Dairy
41. Glaxo Smith Con
42. Parag Milk Food
43. Kwality Walls
44. Kingfisher
45. Royal Stag
46. Pind Baluchi
47. Cream Castle
48. Chayos
49. Biryani Blues
50. Taco Bell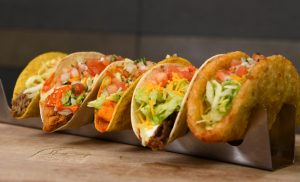 51. Taste of Dilli
52. Bikkgane Biryani
53. Chawla Chik-in
54. Kwality Wall's
55. Kohinoor Foods Limited
56. Ruchi
57. Amul
58. Dabur Foods Ltd
59. Godrej beverage and foods Ltd
60. Lakshmi Energy
61. Vadilal Industries Limited
62. Kellogg's
63. MTR
64. McCain
65. ITC India (Kitchens of India)
66. Rasna
67. Monginis
68. Rei Agro
69. LT foods
70. Everest Spices
71. Faasos
72. Rajesh Masala
73. Tasty Bite
74. Anmol Biscuit
75. Vaango
76. Venky's
77. Bikanerwala
78. Haldiram's
79.Wow Momo
80. Chicago Pizza
81. Ratna Café
82. Sagar Ratna
83. Nirulas
84. Carls junior
85. Nandos
86. Behroz biryani
87. Dana Pani
88. Jumbo king
89. Goli Vada Pav
90. Pizza Corner
91. Chili's
92. Papa John's Pizza
93. Moti Mahal Deluxe
94. Chai point
95. Gelato Vinto
96. Dakshin express
97. ThaliVada Rajbhog
98. Karims
99. Baskin Robbins
100. Sbarro