Book Best DJ for Wedding
A groovy party without a sound DJ is incomplete. Who doesn't want a groovy betrothal and a rocking after-party on the auspicious occasion of the wedding? To add up to the fun, and enthusiasm, what can be better than music and dance! A right DJ with his full set of nifty tracts can make your occasion memorable. From obstreperous Desi Sangeet to vociferous reception, a DJ gets it all covered. You already are looking for the best of both worlds for your wedding in each facet, then how can you lay back while choosing a DJ. Book Best DJ for Wedding from hire4event.
Search DJ on Hire4event where 1000 Options are Available
A DJ artist is the one who puts on a soul even in a boring party with his talent to Mesmer everyone around. Looking out for the most promising artists in the business, please stay tuned. Here we present here the list of top DJ artists that can perfectly change the allure of your wedding!
1.  DJ AJ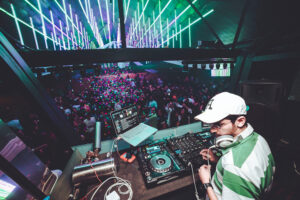 Popularly known DJ AJ is the abbreviation of DJ Arjun Shah. He has earned a prominent name in the music industry due to involvement in the same since the age of 15. The organization and performances at numerous college events and parties have earned him much fame. He has multiple specializations of music along with Punjabi, Hip-Hop, House, Bollywood, and EDM. He has the power to turn around the crowd on his beats. His flexibility with the playlist can bring anyone on stage to groove on his music beats. Book DJ AJ if you are looking to book best DJ for Wedding
DJ Chetas 
When it comes to Bollywood remixes no one can stand in front of him. Popularly was known by the name of 'King of Bollywood Mashups'. Working as a DJ, he started his career 11 years back from now and has reaped a prestigious position in the respective stream. He has been listed among top DJ artists earning a profound position in DJ MAG's list. He can make your feet hit the dance floor with his ability to enthrall the audience to his remixes. The music he specializes in involves everything including Pop, Rock, and Bollywood.
DJ AQEEL 
Want to flourish your wedding with sizzling Bollywood music, then DJ Aqeel is your guy to go for. Quite prominently known for his dance numbers remixed by him at the start of his career can make you hit the dance floor. When it comes to high-end parties, everyone relies on him. Earning a popular name in showbiz has enhanced his name to a great extent. He owns a nightclub that has gained him sufficient proficiency to retain the momentum of the audience and how to raise it. Are you a big fan of underground music? Then the person who can give you the desired results is DJ Aqeel.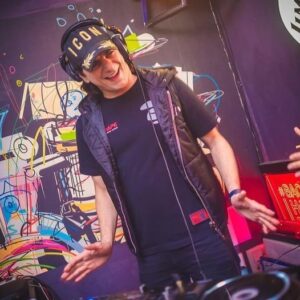 DJ Anish Sood 
Setting a dance floor on fire is not as simple as cake cutting. The only artist who masters this skill is DJ Anish Sood. With the proficiency in EDM to techno, he is quite reliable when it comes to gaining an excellent ordeal in your parties. Working with some of the biggest names in the music industry has made him showcase his talent to the world seamlessly. This has also gained him prominent fame, which attracts numerous party throwers to appoint him to induce the feel of the party.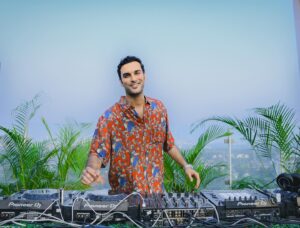 DJ Pearl 
The DJ in India is not just limited to the guys but the girls are gaining prominent response too. DJ pearl has amassed an impactful victorious position in the music world. From adding up funky beats to techno electric, she has made her name among the topmost DJs in India. She was the one to launch one of the electronic music parties in collaboration with her friend and her husband. When it comes to your wedding she is liable to change the entire allure of your party.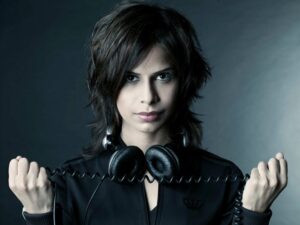 DJ Sidharth 
It's your destination wedding and you need to have a DJ that can take over all your events and functions with great passion and engage the audience to join the dance floor. To furnish you with a full-on blasting package of hit beats DJ Sidharth will do your desired job. With expertise in Rock, Base, Drum, Techno, Dub, Bollywood, House, and with commercial EDM he can create a remarkable fusion to induce your party. A full-on package to cover all your needs at the wedding, DJ Sidharth will be filling your dance floor with an audience full of enthusiasm ensuring them the optimal experience.
DJ Hitesh 
Topping in both the charts, locally and internationally, so the progressive career of DJ Hitesh is at the peak now. The ability to smoothly switch among the various transitions has earned him a reputable position. From commercial Pop to RnB, he is capable of letting the audience dance to his tunes. His music tunes have retained a top position on the chart listings making him one of the popular DJ. His transitions from one genre to another can get your wedding party the most rocking one!
DJ Angel 
A swagger traditional Indian wedding is incomplete without the famous Bollywood remixes. And to flourish you with the excellent blend of Bolly music with the sickest beats, DJ Angel is on-board. With considerable knowledge of drums and beats, her track spinning skill is a must-have for your wedding. With the successful accomplishment of tremendous Bollywood tracks, her music is loved by all. Her music has an appeal to charge up the energy of the crowd and get you an energetic surrounding.

DJ Mark IV 
Looking out for a trendy DJ to give your bachelorette an extraordinary beat-up? DJ Mark IV can be a perfect choice! The popular DJ performer named Vikram Nathwani is well known for grooving his audiences to trendy numbers. His pursuits incorporate EDM, Trap, and Old school Hip-hop. His expertise in commercial Bollywood will engulf your party into music ensuring you maximal fun and enjoyment.  Mixing skills and a fabulous playlist will add up more colors to your bachelorette and Sangeet.
Conclusion-
The list is on-going and  we have brought up the promising artists that can provoke more excitement to your wedding functions. This list will assist you to sort out the best ones and make your wedding a great bash!