Event Management Industry-
Event Management Industry is not much old, in 2000 total turnover was around 2.0-2.5 Cr. But in 2010 it created a market size of around 2000 crore. It means its growth is around 200% in 2015 market size becomes 3000 Cr. According to CAGR and EEMA, it will 10000 core market in 2020. Event management industry getting matured and organized. Before the 20-year event industry was like one men army but now there is a team behind every task like. But now the scenario is totally changed. There is lots of start-ups and technology place taking place in India for events. Like Online artist booking, Online venue booking, Hire equipment online, etc. Vendor for everything like decoration, music, bridal makeup, DJ, caterer can be booked online in India. Hire4event is a big name on the list.
Marketing-
In starting phase event managers were doing marketing himself. Now we require a separate team for wedding, corporate event, sports, activation, branding, Proposal making, and pitching, etc. There is huge competition in event marketing reason behind is Different Pricing from every company. So the client always wants to choose the cheap and best.
Design Team-
We require an art director, visualizer, animator, and ground operation, team. No one wants to give a project without seen 3D visuals of theme, Display, stalls, Venue decor, etc. So this is a segment which created space in the event industry quickly.
Experiential marketing-
This is a segment in events which came before a year but it has a huge potential and has been using extensively. Every product company wants to deliver innovative experiences to its customers. If there is a concert happening before 10 years you will remember that name but now the scenario is changed. Now entertainment business is getting bigger, In India approx 150 days cricket matches take place average in a year and there is an event company behind every task like Some company handling cheerleaders, some event company will be managing hospitality.
In the exhibition industry you can see the changes there you can see beautiful stalls for every company because everyone wants to create their brand value.
Wedding-
Wedding is one the biggest market in event industry now everyone wants there wedding should be fabulous because it shows the status of the family. Every family member and relatives want to organize the wedding in a better way. We have seen some biggest weddings celebration in the world like "Royal Wedding, Akash Ambani wedding, Isha Ambani wedding, Virat Anushka wedding, Sonam and Anand wedding in this decade.
Entertainment and Concerts-
Entertainment and concert have a big market in India region behind are India is country of youths so music listeners, foodies, love to hang out for weekends, want some entertainment on new year evening, festivals, etc. There is some biggest music festival across the country are Sunburn, Nh7, Riders music festivals, Bangalore open air, Grub-fest, Beer-fest, Sula fest, etc.
Delhi, Mumbai, Bangalore are biggest market for live entertainment like EDM, Live concert, Sports , Festivals etc.
Sports-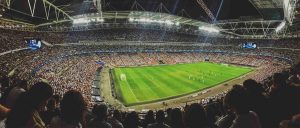 Sports in India means cricket and we have IPL for that the most famous sports event in India. Indian super league, Pro-Kabaddi, Pro wrestling league, Hockey India league,  are some biggest brands in India for sports. Apart from all this Devils circuit, Tuffman, Amity marathon, Millennium city marathon are some biggest marathon events in the Country.