Whether you are a digital marketer, a local wedding planner, or a chef by profession, you will definitely want to promote your creativity and caliber to reach out more and more public. If you have just started a business and want to let people know more about it, then opt for the promotion of a brand. The value of advertising and marketing strategies must be understood for small and medium-sized businesses. The advancement of the industry is an active process that needs to be examined carefully in order to achieve the best outcomes. You can use your full workforce and develop strategies to encourage and flourish your company.
Why advertising plays a major role in the promotion of a brand?
Marketing and advertising campaigns go hand-in-hand. It also includes various facets of the manufacturing, marketing, and distribution of your brand or commodity to the targeted audiences. Promotion plays an important role in the exposure of your business and customer service advantages. Ideally designed publicity and sales strategies achieve long-term success, attract more customers, and maintain strong market productivity.
What is the role of promotion in brand advertising?
Promotion is your company's voice, which firmly and distinctly communicates your brand message to the public. You can use different media outlets to advertise your company and your brand. Based on the company's ambitions, goals, and expectations, different advertising techniques can be used to support and advertise your brand.
Your brands or company can not accumulate the attention of targetted consumers without marketing campaigns.
What are the benefits of promotion?
It increases brand awareness.
Includes relevant information.
Escalates Customer Traffic.
Sets up sales and profit margin.
Besides these, there are also several discounts that enable the business to bring goods to the ever-competitive market.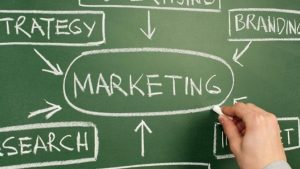 The perfect ways of promotion of a brand in a public event
Set your goals
Setting a specific target in order to promote a brand is the most crucial thing to accomplish. The objectives will help to enable you to show your success, focus, and will motivate you to excel. More than 80 percent of small business owners don't keep track of their business objectives, though we all know how important target performance can be. Maybe because the development of targets is one of the hardest things the advertisers have to do. Although grasping the marketing and business goals, are not enough. You must also ensure that your goals are actually deep-rooted.
Disclose and exhibit your brand as much as possible
An exhibition is an experience that displays and demonstrates goods and services to the public. Exhibitions and conferences are strong marketing device. They provide a forum for an audience that has little or no awareness of your offerings to promote your product or service. It can be enticing never to have the need to get out of your desk with the availability of the technology and information right at your fingertips. Market research, advertising, requests, and instructions–everything can be done electronically nowadays. So, can we declare that face to face communication is an outlaw?
Nonetheless, face-to-face ties and exhibitions remain important to build a good chance to promote your brand in any gatherings. People still love meeting people, building trust, and blossoming relationships among each other. Exhibitions and publicity provide the perfect opportunity for people that you have never heard about before to present yourself, your organization, and your brand in front of them.
Use social media to promote your brand
You can't engage customers if people don't know about your business. Social media makes the clients become more accessible, helping them to touch a large audience with a lot of effort and time. And there's nothing to fear by creating business pages on all of the major social networking sites. Customers are becoming more and more informed and aware about the businesses they fund. They will prefer to search the pages and social media posts before making a decision. Seek ways to show your experience as an industry leader, such as writing pieces relevant to your knowledge or extending the purpose of your company. You can build trust with potential customers by demonstrating what you provide and the value of your market.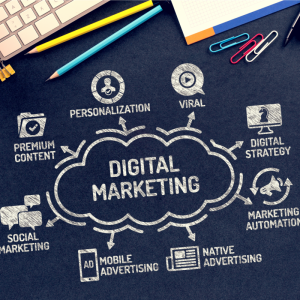 Invest more in promotions
Every business has to endure and go through the viciousness in today's competitive market to earn brand recognition. Most businesses adopt out-of-the-box strategies to place their products in the collective minds of people and push ahead. The strategy of the use of promotional products is among the endless opportunities and strategies. This marketing tactic allows the business to succeed overall. In case you really want your brand to reach out more and more public, then you can take advantage of spending more on the different ways of promotion. You can't think of overspending and losses when your target is to promote your brand globally.
Keep your competitors on your level
You will come across the participants who provide similar services as you do in the game. It is quite an obvious site. Taking a look at your rivals would be a smart way to assess your marketing strategies. You will learn their dreams, what fits, and what doesn't fit for them. Make sure you are distinct from them and make efforts to serve your audience better.
Prepare a follow up after the event
Too often, after the event gets concluded, organizers assume their job to get over. What they must do is use the contacts of the guests to make them integrated into the brand. When done properly, an emotional connection gets established in the attendants, and that partnership gets ready to get developed. Use the warm glow of the post-event to start a continuous conversation with the individuals, and incorporate them into your brand.
Conclusion:
A two-way relationship between a company and buyer is the promotional and the advertising techniques that primarily seek to increase revenue, and often attract new customers. Whatever the aim of the event is, it is vital to promote it through advertisements and word-of-mouth for the brand's success.