Good food results in a good mood. People love to eat and it is not just eating; it is an experience. A right caterer ensures that everything from food to service is going smoothly. Once you hire a professional caterer, you can sit back and relax as things are now in expert hands. An event or party has several types of guests with different tastes. A variety of delicious food is what your guests expect from you. Therefore, the qualities of the food caterers will matter a lot in your case.
A party with food choices for everyone makes all the attendees happy. A neat and clean presentation of mouth-watering food items increases the appetite at first sight. Any right caterer will keep some basic things in mind that will let your event flow effortlessly,
Qualities of the food caterers can make your event memorable
A good team will ensure that the execution is flawless. The catering team interacts appropriately with people in the right manner. Therefore the staff must possess basic ethics. Their attitude towards the host, guests and other staff should be professional but friendly at the same time. Helping the guests in serving and making sure the buffet table is always full of items is their responsibility.
A yum-yum menu for everyone
Usually, caterers have several menus for various events. They will show you the list and you can select items from that depending on your budget. A good caterer prepares list of delicious meals that include a variety of starters, drinks, main course, and other scrumptious items. Once you shortlist your choice, the caterer will ask you to taste the samples.
Creativity is important everywhere
In theme parties, a caterer must think of new ideas that can relate to the event. A delightful meal presented uniquely will make the event stand out. Imaginative and creative caterer keeps the dietary requirements in mind and comes out with new ideas. Many times, cooking methods need to follow personal or religious preferences. Flexibility and creativity are all that will change the whole game.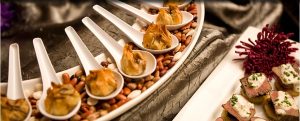 Nectareous variety under budget
Financial planning for an event has a significant share for caterers. Rates fluctuate up and down according to the season and demand. Some food items are specific for a particular season; they may cost high in the off-season. An expert caterer will look for alternatives to such things. Preparing a menu for the client under their budget is the specialty of the qualities of the food caterers.
Food safety and hygiene
Proper hygiene during preparation and serving of food is very critical. The contaminated food may ruin your image. If the venue is far from the kitchen, appropriate attention is must during the transportation of food. Neat and clean tables, plates & napkins are equally important. If anything needs disposals, dustbins should be there for disposing of them.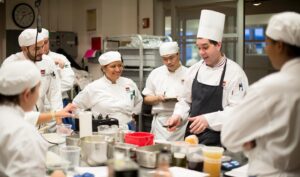 Cooking: the main chapter
Apart from all the above factors, the right caterer has good chefs too. Preparing meals according to different cuisine and various demands are essential. If the food is awful, decorations will mean nothing. A caterer should always be ready for substitutes in emergency conditions. Many things require reheating that needs safety and attention. An expert ensures nothing goes messy or spoils during reheating.
No shortage of drinks and appetizers
Be it juice, wine or a pure glass of water, clean glass is essential. The shortage of beverages is something that no one wants. A cold drink or coffee, guests, enjoy it while talking to others. Similarly, ready to linger starters are an excellent opening for the party. The host may discuss it with the caterer and make sure they do not run out of anything during the party.
Handle pressure in the kitchen and event
There may be a lot of pressure during the preparation of food. If any ingredient is not there or there is a shortage of anything in the market, a professional caterer remains calm. In this situation, an expert looks for alternatives. Change in any plan in the end moment may stress you out but a right caterer responds positively. They may ask the host and plan another option.
Organize everything with the given sources
Planning and organizing are vital to ensure everything goes smoothly. From deciding the menu to cleaning the mess after the event, everything needs proper planning. An expert caterer discusses the budget, the number of guests and venue area then gives honest advice. They make sure you don't run out of budget and maintains transparency.
Don't miss any detail
There is no room for errors when it comes to delicious food. A birthday party or wedding reception, every event has its specific demand. A birthday party means lots of kids and they usually enjoy snacks than the main meal. A professional caterer will try to incorporate a variety of cookies, smoothies, and snacks for children. Similarly, a wedding reception has a buffet meal most of the time. In this case, the ratio of snacks and the main course is different.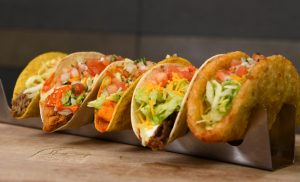 Marketing: tell others about your service
Social media, pamphlets, and newspapers are an excellent medium to let others know about the services. But people who have a positive experience will unquestionably recommend the caterer to their friends. To advertise about the service, caterers may ask for reviews on social media or on their web page. Reading critical reviews provide a lot of information about any service. A professional caterer apologizes for the inconvenience in negative reviews.
Being an excellent caterer means supervise cooking, serving, cleaning, and handling in the right way. The staff is well-mannered, clean, and sincere. Creating a tangible vibe at the food table is essential to complete any event. A tempting and well-seasoned food served neatly is crucial to please the guests.
Catering like any other profession requires proper training and hard work. Accounting, organizing, cooking, and marketing are parts of the catering business. Apart from training, it is the experience that makes the caterer stand out of the crowd. Keeping updates of new trends, learning new skills timely, and understanding the market is essential to be a right caterer.