Top DJ  for Wedding you can book in Gurgaon
Book Top DJ  for Wedding is very important you cant ignore if want people to enjoy your wedding. Working out tremendous things, from cards to the wedding hall, accommodation to flowers and decorations, cuisine to the venue, etc. are to be seen through while planning a wedding. A wedding is a lifetime memory for the couple as well as the respective relatives, family, and friends. Preparations starts months before the wedding to execute a perfect event. Nothing wrong or mistakes can be withstood in any sense, as the embodiment will imply reinforced memories in the future.
Top DJ  for Wedding in Gurgaon listed below-
Many rituals involved in an Indian wedding embarks on the celebration of the togetherness and love that the wedding duo shares. And, every celebration is incomplete without bang-on music and dancing fun. You may see through all the preparations, but you can't skip booking a DJ artist for your wedding functions. The quality of the soundtracks indicates the amount of fun that the guests are going to gain. If you are a resident in Gurgaon and looking out for a DJ artist in the vicinity, then this post is for you. Here we have listed out the top DJ artists in Gurgaon that you can hire for your wedding possessions.
1. DJ Ishan Chugh:
It becomes much tiring to hire a DJ for a wedding function if he doesn't reside in your vicinity. Although, DJ artist Ishan Chugh residing in Gurgaon can be a perfect choice to add more passion and enthusiasm to your wedding programs. He is liable to furnish you with several genres including rock, hip-hop, house, EDM, Punjabi, and Bollywood as well. He has been involved in this business for the past 10 years and has received enormous appreciation. His average charges for 1 event are Rs. 65,000, which raises to 70,000 to 75,000 if the entire set-up is to be included in the service.
2. DJ Sushmi:
Wish to see your entire family on the dance floor grooving to the most alluring music beats? DJ Sushmi is well known for her ability to engage the audience and induce their zeal to enjoy the extreme through her music. The talent to switch to distinct genres as per the environment is well equipped in her. You can rely on her if you are planning to have a destination wedding as she and her team can travel effortlessly and furnish you with the most promising services. The additional setups consisted of the dance floor, sound systems, lighting, LED screen, projector, and karaoke. The starting charges for her services range from Rs. 30,000 to Rs. 50,000.
3. DJ Sushant Soni:
When it comes to distinct genres of music, there are rarely any artists that can engulf you with the music of different types. If you wish to have an all-rounder symphony at your wedding, DJ Sushant Soni is your one-stop solution. He has prospered good fame in DJing as he provides the quality soundtrack with tremendous variations as per your need. The additional setups offered by him comprise a good sound system. He doesn't offer any other additional setup for the functions and programs. The service charge may vary from Rs. 20,000 to Rs. 25,000 while charges for additional set up goes from Rs. 25,000 to Rs. 30,000.
4. DJ Sarab:
The recent outbreak of the Covid-19 pandemic has changed our lives as well as the way of partying upside down. Wish to have an exciting wedding party, but worried about your health? We have a perfect solution for you that can make your party an impressive affair ensuring your complete safety. The DJ services offered by DJ Sarab follow up the entire governmental guidelines, making your party shine up even in the time of the outbreak. Also, the musical genre comprises Bollywood, EDM, Punjabi, and even Hollywood. The service charges for DJ Sarab ranges from Rs. 60,000 to Rs. 70,000, and raises as per the setup arrangements required.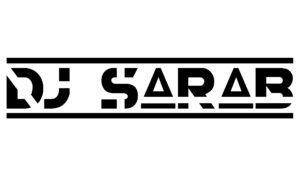 5. DJ Monty
Wedding remarks the most memorable and happening moment for the entire family. To make this big celebration a grand one, music plays a vital role, which can be gained at the best possible quality only by a DJ. The sound services offered by the Monty DJ Heavy Sound are quite promising as they flourish you with multiple genres including Bollywood and Hip-hop. If you are a fan of electronic music, don't worry, they got it all covered. There service charges for the services offered by Monty DJ may vary as per your needs for the additional set up instrumentation. The price ranging from Rs. 10,000 to Rs. 15,000 are the charges for services without setup, while those for with setup ranges from Rs. 15,000 to Rs. 20,000.
6. DJ Utkarsh:
The enticing music at the wedding functions can make your good event the best one! To make your pre-wedding events more energetic and fun, DJ Utkarsh can assist you to a great breadth. His professional team can make your residential or a destination wedding more alluring with the impeccable services. Only 30% advance payment at the time of booking can aid you to manage your expenses. He is ready to supply additional setup services in case of customer need. The additional services comprise the sound and lighting system, along with the dance floor. The service charges range from Rs. 15,000 to Rs. 25,000 inclusive of the setups.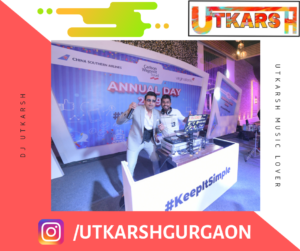 7. Moldy Coin by DJ Amit:
DJ Amit has amassed an impactful name in this business. The professional working as a DJ was started in the year 2004, and DJ Amit has been receiving a great response among the clients. The quality service has also raised the client conversion rates to a considerable amount. He is proficient in undertaking all the music-related responsibilities effectively freeing you up from any untimely hassle. Moldy Coin has acquired a reputable position in replenishing the best quality pre-wedding and post-wedding DJ services suiting all your requirements for each event. The service charges for a single event are Rs. 15,000, while the prices may rise to Rs. 20,000 according to the setup needs of the customer.
The above-mentioned DJ artists are sorted to flourish you with the best possible results. The distinctive ranges of the pricing provide you a clear idea to choose the most affordable services suiting up your needs.