Book Artist for wedding, to make it Unforgettable 
Weddings are beautiful moments that are witnessed by the bride and groom Book Artist for wedding to add some unforgettable memories .They perform various ceremonies and two people are united together. Wedding cultures vary laterally between different cultures, groups of people, religions, countries, and social classes. Most of the weddings are performed by taking wedding vows and gifting or presenting gifts by the couple.
There are public gatherings and various rituals like Mehendi, Sangeet, Haldi are performed which are considered to be a part of the wedding ceremony. These functions or rituals add to the fun and love to the aura of the wedding. You can add on to more fun by inviting or hiring artists and singers to the wedding which makes it more memorable. Book Artist for wedding is very simple with hire4event.
Please Book Artist for wedding  Early to get better options-
Weddings are the best moments for couples who are going to get married. On the days of the wedding, the wedding venue is all surrounded by an aura of romance and love. But to make it a grand celebration, there needs to be a lot of preparation to be done. Starting from booking venues, catering, entertainment grooming services, and all need to be booked before to avoid last-minute hurry and delay. Even before the wedding season, many of us book all these services so that they could get them at reasonable rates.
Weddings are the moments that are meant to be cherished so that they can be remembered forever especially for the groom and the lady and if booking various artists and singers can make it even more magical with their performance. But sometimes avoiding entertainment or keeping it to the last priority. They are equally as important as other services. Booking a singer or an artist will make it more fun and add glories to your wedding. The moments become more cherished and enhanced for the couple and families especially.
Is it equally important? But is it needed in a wedding when the whole family can join and conduct an entertaining night itself? Let's discuss it. In this blog, you will get information about what are the advantages you will get from hiring or booking various singers and artists. So stay connected and keep reading!
Advantages of booking artists and singers for weddings?
Are you planning to get married anytime soon?
You will surely get many management companies to book for your desired singers and artists there. They all are good at performing and making a mega event and have experience of performing at various wedding events. But still, before booking, you should know all about the various benefits of having them at your wedding.
These advantages will provide complete information of what they will do at your wedding apart from their performance and how they will help you to make it memorable and grand, for both the couple and for the families as well. Some are discussed below
Book Artist for wedding They'll make the party memorable
–
What a guest remembers at weddings most? It's just food and entertainment. The performance of various singers and artists makes the wedding party more fun-loving and lovely, it adds on to entertainment. They are the reason why guests are kept engaged and interested during the wedding rituals and functions. Weddings with them can become a day to remember.
They adapt to the atmosphere very well
–
Singers and artists tend to look at various guests at a wedding and examine them whether they are enjoying the performance or not. If they are performing well and keeping the guests engaged and giving them a positive impact on the guests then fine! And if they are not, seeing the reactions they can change their performance on the spot add on to the energy, or add something interesting to make it exciting and engaging. Singers and artists performing at weddings can adapt various changes to entertain the guests.
Book Artist for wedding they will set the stage for your wedding –
The most important benefits of booking various singers and artists is that they set an amazing tone for the whole wedding night. A professional singer or an artist is capable enough to make your wedding night memorable and enjoyable. They pay attention to the guests and their requests and try to create a type of aura or surrounding in which various guests can enjoy the moments and have fun through their performance.
They can weave requests in the evening
–
A professional singer and artist are capable of weaving requests amongst the audiences. Whenever the professional singers or artists perform on the event stage people cannot hold themselves in requesting them other songs and ask for various performances. And they have the responsibility to fulfill their guest's requests so that they may conduct a successful wedding event.
Sound and electrical system include
–
The benefit of booking artists and singers is that you will no longer have to bear sound and electrical costs. The various artists and singers come with their sound system and electrical gadgets to be used in the performance. Just like singers need Mike's speaker's audio system and other gadgets and wiring, they will take their gadgets so that you will save a lot at your grand weddings. Book Artist for wedding but make sure to know there tech requirement before booking.
You will get a perfectly varied set-list –
To execute a memorable wedding, you need to book various artists and singers. Because they have a proper set-list and can guess various songs and performances to live at the wedding. They can predict what the guests at a wedding will love. They are capable of creating a perfect scenario and surrounding the wedding which will be loved and enjoyed by guests and the couple who are going to be married.
You are booking peace of mind
–
Booking various singers and artists for a wedding will give you a peaceful mind. Because the entertainment purpose is sorted through booking artists and singers to perform you will attain a peaceful mind through the rituals and celebrations of wedding and can be able to enjoy it with fullest without taking any tensions of entertainment.
These are just some of the benefits if you want to know more then search for them or also can refer to friends or relatives and can know what other advantages various artists and singers will have for your wedding or event. Family members can give various performances but sometimes even the families cannot make up for what singers and artists can make and entertain the guests.
Now, after knowing the advantages which singers and artists can give to your wedding, you should try them and book them to perform at your wedding through various management companies. They can put a high impact on your wedding night and be able to make your wedding a memorable one which you have never thought of. These are trending and demands of most people to perform at their wedding. Booking various artists and singers to perform at your wedding is not costlier and can easily be managed in a set budget for the wedding but at an early notice. Whether you are planning for a destination wedding or a simple marriage function, singers and artists are perfect for both types.
So what are you looking for now, contact management companies and start preparation for your grand wedding celebrations!
Book a singer or artist for the Haldi, Mehandi, Lady Sangeet-
Indian weddings are like carnivals with lots of drinks, colors, dance, food & music imbibed in it. There is always a challenge to enhance the atmosphere at an Indian wedding. Music and dance are the most important thing as far as weddings are concerned. Usually, people prefer to spend a lot of money on the entertainment factor at a wedding.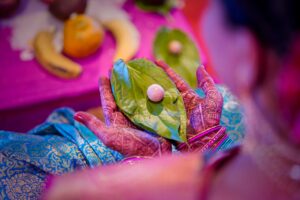 Indian Weddings for a long time are always a hefty affair. Along with loads of various events like food, rituals, drinks, music, and dance, Indian weddings are considered as the great and grand carnival cum family reunion altogether. As much fun as they sound, it is a pretty difficult job to plan an Indian wedding properly.
When dates are chosen, the venue is booked, invitation cards are ready, the location for the reception is also decided. What you are wearing at different functions and accessories are decided? Then what is the wait for? The vibes for weddings are different and the excitement level is high.
Wedding ceremonies have their value and have their importance. Every function and moment brings in different memories with itself. Wedding is not a big day only for the couple but also for the two families and guests. Everyone has their set of emotions in the ceremony.
Every rituals, ceremonies and function are well decided upon from the color of the dress to the color of the decoration is well taken care of. There are a lot of management companies, the event management companies which organize the events in a very organized manner. The event management companies decide and plan the wedding and take care of the smallest requirement to make the day even special for the couples.
Celebrate like a Carnival-
These days before the wedding are very special to both of them. These are a set of beautiful memories that are cherished by the families and the couple for the entire life. There are so many functions that are to be held before the wedding day. The Haldi, Mehendi and the Sangeet ceremonies have a lot of fun!!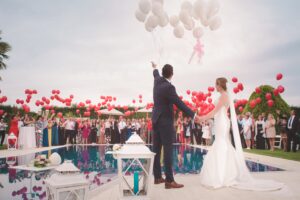 Those days are gone when Indian marriages take place in temples, or a small family circle with Dhol Baja, loud brass bands, and Nagadaas. Nowadays usually marriages have outgrown its outdated image of a normal and traditional event. Indian marriages are now held in a very pompous and grand way.
Having top Bollywood singers and artists in the event can eventually make it more special and memorable. And if you are planning to view a vibrant and musical wedding party, then a Bollywood singer will add that melody thing charisma to your event.
A singer in a wedding can also sing any request, which makes the entire guests a part of the entertainment. A well-trained entertainer has the experience to do his magic and make the event more special and interesting for everyone. He or she might know how to get and keep people's attention. A DJ in a wedding neither provides this type of interaction with the room nor they have that type of musical training. A singer in your event adds an edge to the celebration.
What styles of music can a singer sing and set the stage for the function?
The voice of a singer is the most adaptable method realized to mankind, so we suggest a singer who can sing almost any type of music which can set the tone and aura of the party or function!
Most singers specialize in a certain style of music and prefer a specialist if you have a certain type of genre in your mind. For example, if you are glancing for a jazz musician and artist, then make sure that you can get someone from a jazz environment who can sing jazz skillfully, rather than a popular classical singer who may not do the jazz justice. These things are well taken care of by the event companies according to the theme of the wedding.
Alternatively, if you may want a mixture of styles, in that case, get someone versatile who can offer a variety of styles. Singers can perform one song, followed by another set of jazz or rock songs.
The most popular styles requested by some customers booking singers are:
Do some precious moments wedding singers sing?
A singer at the wedding will usually sing in the following parts of the ceremony :
The singing of the registry
The singing at weddings can also sing during drinks followed by the receptions as well as the ceremonies that are held before the wedding like functions of Haldi, Mehendi, Sangeet etc. Just make sure that if you want a variety of music for the reception than the ceremony.  Then your singer must be comfortable and able to sing in multiple styles as per the requests of the guests.
Every Musician loves adding new songs to their repertoire, and if they can't find an a-existing arrangement that is suggested, they will often create one themselves for your memorable event. This may add a fee to yours well worth the extra expense to hear your favorite song played in a new and exciting way.
How long will the singer perform for?
Normally, a singer will perform two or three sets of 45-50 minutes each, until or unless otherwise requested. Musicians generally take a break of at least 15 minutes between sets. Which is important for them if they don't want to strain or injure their voice.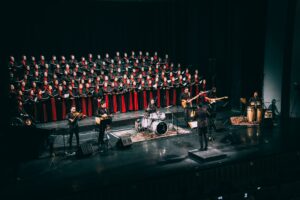 During a wedding rite function, a vocalist will usually sing 4-5 melodies, often as the bride arrives. During the signing of the register, and as the newlywed couple exit.
On a reception or party, 2-3 sets are usually 45-50 minutes with a 15-minute break between sets.
Wedding singers with their instruments are usually. A great option which covers all bases, being able to play softer songs during the ceremony and then more upbeat. Lively songs during the reception to entertain all your guests. But now people are interested more in singers performing for the various ceremonies and make it memorable for a lifetime.